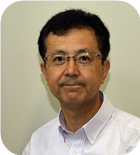 Prof. Michio Iwaoka
Tokai University, Japan
Professor Iwaoka received Doctor of Science in 1994 from the University of Tokyo with his research on the weak atomic interactions of organoselenium compounds and the applications to chemical biology fields. After working as a research associate in the University of Tokyo, he moved to the Department of Chemistry of Tokai University as an associate professor and promoted to a full professor in 2009. In 2022, he was also appointed as a director of Institute of Advanced Biosciences, Tokai University. During his career, he was a visiting scientist at Cornell University from 1995 to 1997, a visiting professor at Cardiff University in 2008, at Korean Institute of Advanced Technology (KIAS) in 2010, and at Perugia University in 2016. He is currently an International board member of the network of SeSRedCat, Co-editor of Current Chemical Biology, and Editorial board member of Molecules and Main Group Chemistry. His research interest covers chalcogen chemistry, chemical biology, protein folding, weak atomic interactions, and molecular assembly.
Speech Title: "Selenium Analogs of Nucleosides and Proteins"
Abstract: Chalcogen analogues, which are synthetic derivatives of natural nucleic acids or proteins with a substitution of sulfur (S), selenium (Se) or tellurium (Te) at any specific positions, show unique biological activities, which are significantly different from the original biomolecules, thus stimulating our interest and anticipating various applications. In this lecture, recent advances in the chemical synthesis of selenium analogs of nucleosides and proteins as well as the assessments of their unique biological properties are focused, exemplifying our recent achievements.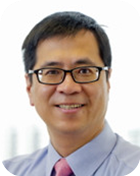 Prof. Stephen Kwok-Wing Tsui (h-index: 56)
The Chinese University of Hong Kong, Hong Kong
TSUI Kwok-Wing Stephen is currently a Professor and the Associate Director (Research) in the School of Biomedical Sciences. He is also the Director of Hong Kong Bioinformatics Centre in the Chinese University of Hong Kong (CUHK). In 1995, he received his PhD degree in Biochemistry at CUHK. He was then appointed as an Assistant Professor in the Biochemistry Department in 1997 and promoted to the professorship in 2004. He was also a former member of the International HapMap Consortium and worked on the single nucleotide polymorphisms of human chromosome 3p. During the SARS outbreak in 2003, his team was one of the earliest teams that cracked the complete genome of the SARS-coronavirus and facilitated the emergence of real-time PCR assay for the virus. Totally, he has published more than 240 scientific papers in international journals, including Nature, Nature Machine Intelligence, New England Journal of Medicine, Lancet, PNAS, Nucleic Acids Research, Genome Biology and Bioinformatics. His h-index is 56 and the citations of his publications are over 20,000. His major research interests are next generation sequencing, bioinformatics and metagenomics in human diseases.
Speech Title: "Application of Metagenomics Analysis on Human Diseases"
Abstract: Microbes have co-evolved with human beings for millions of years. They play a very important role in maintaining the health of the host. With the advancement in next generation sequencing technology, the microbiome profiling in the host can be easily obtained under different circumstances. In this talk, results of microbiome studies on many human diseases will be presented. Special focuses will be put on infectious diseases and allergic diseases. The implications of microbiome results on disease diagnosis and treatment will be also discussed.